Beer. Wine. Long Island Ice Tea. Gin and Tonic. 
There is a ridiculous number combination of alcoholic beverages that are out there. 
I'm not really sure what exactly that sparked my curiosity when it came to looking up drinks the other day, but I was filled with this urge to find out what Nerdy drinks I could find.
I know drinks can't really be Nerdy Per Se, but you know what their names can be super nerdy and really that is enough for this girl. 
As my research commenced, I quickly discovered that there is a crap ton of nerdy drinks out there in the world of Pinterest. (Yes, Pinterest has become its own world in my head)
I started thinking, Well geeze, there is no way I will be able to properly share all the amazingness that I am learning about these drinks in one single post.
Uggg (shaking had at the computer like it's my computers fault) 
"Good News Everyone" (said in Professor Farnsworth's voice)
I decided that I'm going to break up all the drinks into several posts. The drinks will be broken up into their shows!
Isn't that the greatest! 
This week since we are getting so close to the release of our awesome wizarding collection I thought we would start with some Harry Potter inspired alcoholic beverages.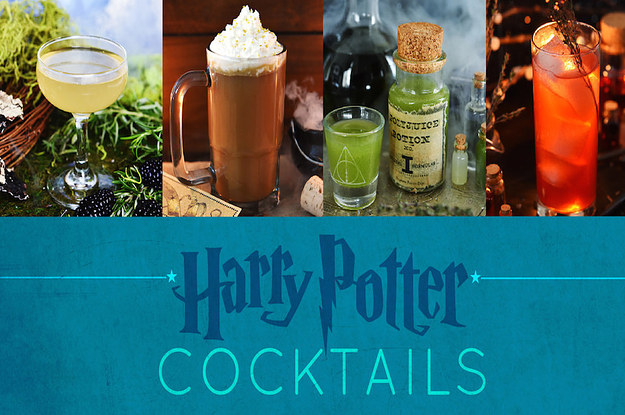 I found several articles that list several drinks that all look amazing. If you want to find out more you really should check out the below articles, but for my nerdy self and personal tastes I picked out some of the drinks that I am going to definitely try. 
8 Magical and Delicious Harry Potter cocktails
New Years Resolution Champagne Cocktails
Slytherin Snake Bite
This drink looks rather interesting and to be honest I'm not quite sure about it. However; with that being said I would not turn it down to try it. What can I say It has a Harry Potter name attached to it so I will give it a go. 
Lime Juice
Tequilla
Lime & Elderflower Koppaburg
Ice and a Lime
Felix Felicis
To make simple syrup, just heat equal parts sugar and water until fully dissolved, then cool. (This is really simple and you end up with something better than store bought and cheaper)
1/4 oz simple syrup
1/4 oz lemon juice
1.5 oz ginger beer
Champagne or other sparkling wine
Mix simple syrup and lemon juice in the bottom of a champagne flute. Add ginger beer and fill with Champagne.
Unicorn Blood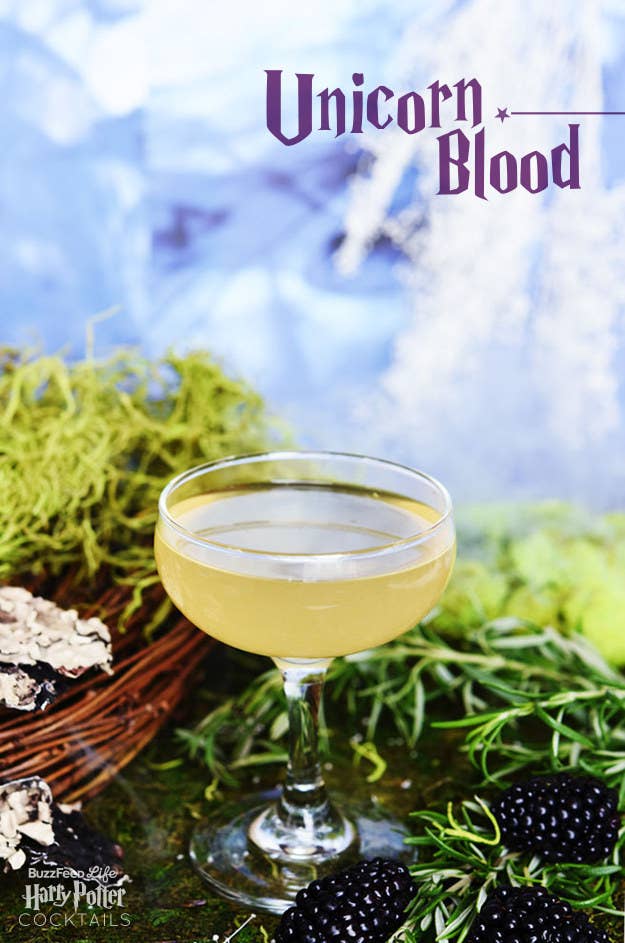 1.5 oz silver tequila
1.5 oz St. Germain (elderflower liqueur)
1 oz lemon juice
Add everything to a cocktail shaker with ice and shake (hard!) for a full 20 seconds. Strain into a coupe glass.
This is just three drinks, but I can tell you something. I'm really thirsty now, and I would love to have one of these right about now. 
Do you know of a Harry Potter themed drink that is a favorite of yours or you really just think we should know about it? Let me know. We need to know!